7 Impressive Home Wall Decoration Items!
Most of the times, while renovating our homes we mostly focus on getting our walls painted and buying some new furniture. We tend to forget one of the most integral parts of our homes, the walls. Due to the current COVID-19 situation, where most of our time is spent indoors, Looking at a blank wall can be really saddening. Hence, it is really important to gear up and buy some amazing home wall decoration items to brighten up our sad walls and give them a new quirky look.
There are numerous options when it comes to buying the perfect home wall decoration items. But do we know where can we find those pretty looking items that can absolutely make your walls stand out? If Not then you've hit the right spot. Check out these amazing products that will help you stylize your same old blank wall without burning a hole in your pocket.
These home wall decoration items are exclusively shortlisted by our editors to make your spaces effortlessly beautiful. You can simply click on the links to buy these super amazing wall decoration items on amazon and see the stunning results yourself!
If you are someone who wants a royal feel to your walls without spending a lot, then you can simply invest in a lightweight decorative mirror. You can use this stunning piece in your living area, entrance lobby, Bedroom etc. These mirrors are very lightweight and have a very easy installation process.
Here's a pro tip: If you have a small room, then this mirror should be your first choice amongst all the home wall decoration items. Because adding a large mirror in a smaller space can create an illusion of a larger space!
Buy this amazing decorative Mirror: Click here
Wall shelves are one of the cheapest home wall decoration items to revamp your blank walls. These shelves can be decorated in lots of different ways. You can go from bulky to minimalistic look just by adding different showpieces, plants books etc. These shelves not only brighten up your walls but also provides you with some extra display/ storage space. you can simply install these shelves onto your walls without much of hassle.
Buy these affordable shelves: Click here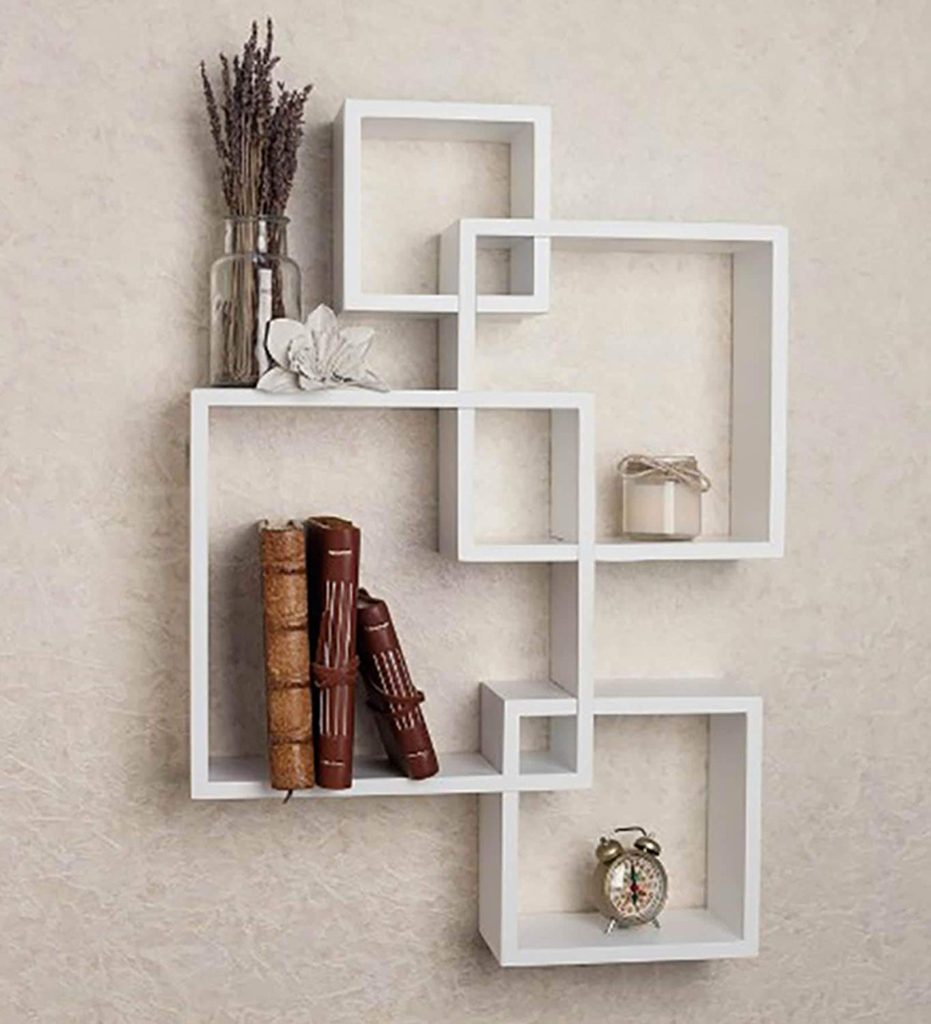 If you are someone who has a green thumb and would like to add some plants into your interiors then Standing Planter Racks are a good option to invest in. Try arranging different sized planter racks close to the blank wall. These racks will save you from the fuss of drilling and will help you keep the wall neat, tidy and minimalistic.
Buy these planter racks: Click here
Framed Wall Art is one of the easiest ways to add a quirky look to your space. These frames not only bring life to your dead walls but also helps in adding a fun vibe to space. These quirky frames are your saviour when it comes to decorating walls on a tight budget. The best part about adding framed wall art is that you can change the pictures inside the frame. So the next time when you are bored of looking at these pictures you can simply add new ones and there you have your brand new look!
Buy these quirky wall art:

click here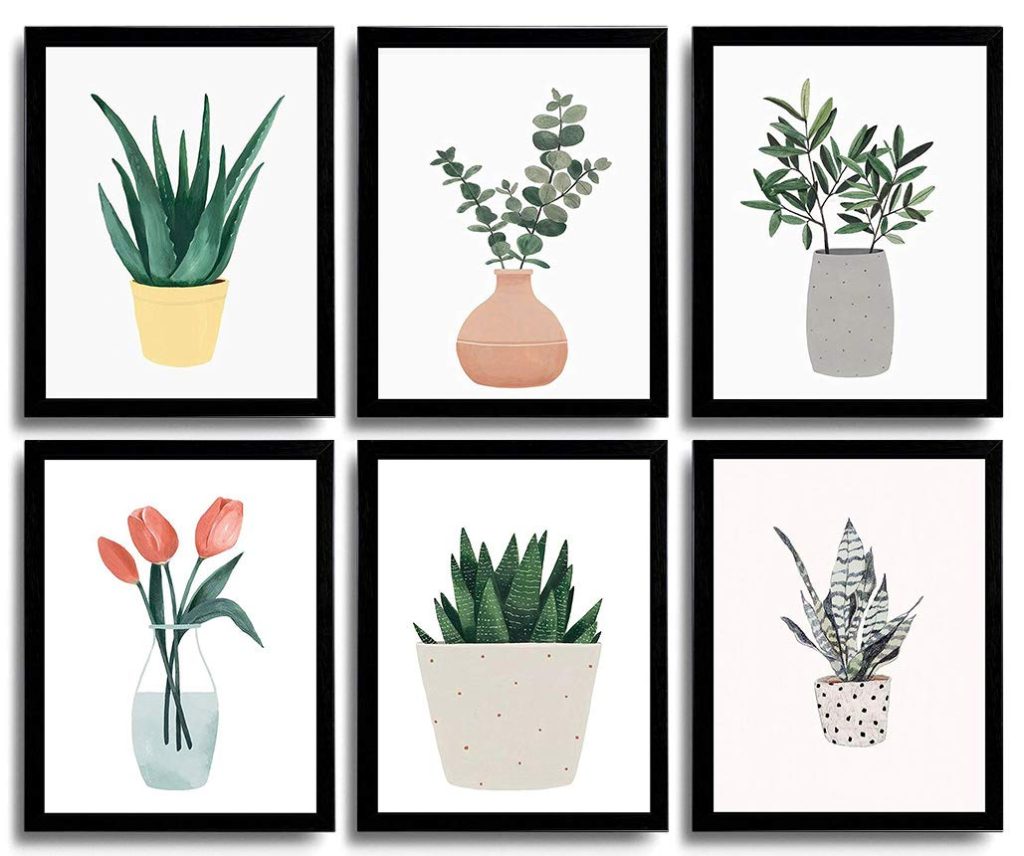 Canvas paintings are a great alternative to Framed wall Art. Series of Canvas Paintings are a go-to choice for someone who has a keen interest in Paintings and artistic items. These canvases come in a set of 5 with bright peaceful buddha painting. Adding these can truly add a spiritual yet classy vibe to your space. The best part of buying these canvases is that they are not fragile like any other framed paintings or pictures. hence, it can be carried anywhere without the risk of breaking.
Buy these spiritually classy Buddha paintings: click here
Bohemian homes are the new high these days. Macrame handmade wall decoration items can bring about a massive change in the interiors of your room. The chic intricate hand-knotting technique used in making these Woven Wall Hanging brings a cosy soft vibe to the space. Macrame Woven Wall Hanging fits perfectly as a backdrop behind the sofa or your bedroom. You can also use it as a statement piece for your living room, kids room or entrance lobby. All you need is single drill to hang this beautiful piece of art.
Buy these intricate Macrame Woven Wall Hanging: Click here
One of the cheapest home wall decoration items for your blank walls are these Mirrors Wall Stickers. These are small hexagonal mirror panels, you can simply arrange them in the desired pattern that suits your style. Use them as a statement piece in your living room, as a backdrop for your bed or as an accent piece in your entrance lobby. These mirror wall stickers come with an existing coating of adhesive which makes the installation process very easy.
Buy these Mirror Wall Stickers: Click here