Top 10 Revolutionary Postmodern Architects
Postmodern architecture was all about breaking the rules of modern architecture. Many architects of that era experimented with many things to bring it to a new architectural style. However, all the architects had different thinking and approaches to postmodernism. Therefore, each postmodern architect has his/her unique identity. Let us get to know the top 10 architects who revolutionized postmodernism.
1. ROBERT VENTURI
The father of postmodern architecture, Robert Venturi believed "Less is bore". His works also reflected the same. He is the first architect to start with post-modern architecture in the late 1950s with the building 'Vanna Venturi House'. It was designed for his mother in Philadelphia. Venturi picked up elements from modern architecture. Thereafter, worked on functional purposes with ornamental details to give it a post-modern touch.
He was also the famous theorist of postmodernism and wrote a book "Complexity and Contradiction in Architecture".
Robert Venturi liked elements that are hybrid, compromising, and distorted. He never used pure, clear, and straightforward elements in his design. His works also have unexpected use of colors, textures, and patterns. He also believed that the back of a building in no way should be the same as its front.
Venturi's postmodern style is not only limited to architecture. He also brought this concept to furniture designs.
2. CHARLES MOORE
Charles Moore started practicing architecture during the time of modernism. He also continued working when post-modernism was in existence. Therefore, he was a practitioner of both the completely opposite styles. He innovated colors, lights for both exterior and interior spaces, and created a concept of 'sense of place' to represent post-modern architecture.
Piazza D'Italia in the United States is the most prominent work by Charles Moore in postmodern architecture. Moore took architecture and life as theatre and designed the spaces in such a way that one could act the roles one chose.
Charles Moore's idea was to create buildings that are human and emotional. He also believed in inclusive architecture that everyone can enjoy. The buildings he built were full of joy. He also wanted his buildings to connect to common people.
By removing modernism he wanted to get back home with the postmodern movement. We can see the happiness, warmth, and love in Charles Moore's buildings which he wanted to give to the people.
3. MICHAEL GRAVES
Michael Grave entered the post-modern phase with his project 'The Portland Building' after working on modernism for many years.
He thought that modernism made America look boring and his building started the postmodern movement in America.
His postmodern buildings were very innovative. He also brought playfulness in tall and boring office buildings.
Michael Graves saw postmodernism as an inviting and approachable architectural expression. He gained fame by designing large public buildings in this style.
The buildings Michael designed had a sense of power and an energetic presence. He was also a product designer who designed everyday objects with a post-modern style. 
Graves changed the boring modern architecture to the fun postmodern style.
4. FRANK GEHRY:
Frank Gehry is known for his deconstructive style; a postmodern architecture movement. His buildings had design elements that were very different from other postmodern architects such as fragmented, chaotic, and disjointed. His buildings were mostly seen in unusual materials like corrugated metals. These materials gave his buildings an unfinished appearance. Walt Disney Concert hall and Guggenheim museum are two such examples of his deconstructive post-modern style.
His bold architectural features and unusual shapes describe the monumental work of art. He also created spaces that manipulated forms and surfaces to create marvelous structures. His iconic buildings have gained a lot of attention and attracted endless tourists. He was also termed as 'The most important architect of his times'.
5. PHILIP JOHNSON
After establishing modern architecture in the United States, Philip Johnson wanted to experiment with the decorative style of post-modern architecture. Therefore, he transformed his style by reusing the historical elements to create a new form of architecture. Philip Johnson built the very first skyscrapers in the postmodern style. AT&T building was the first skyscraper in this style. With this, Philip Johnson also set a new benchmark for futuristic postmodern architects.
Moreover, it was said that this building of his needs to be preserved for the future generation to experience.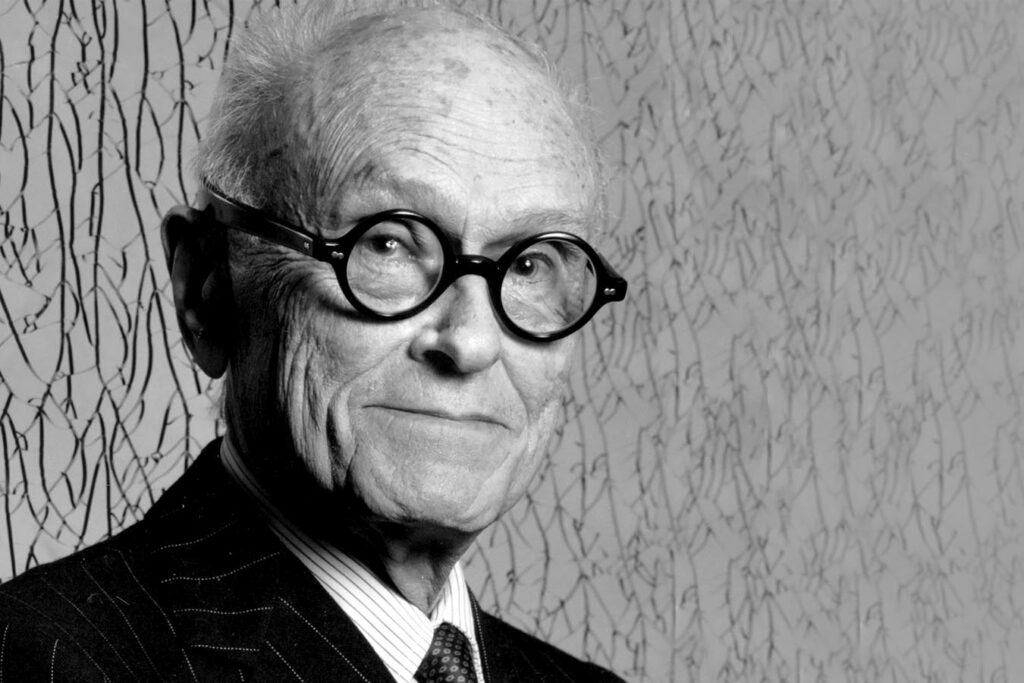 6. CHARLES JENCKS
Charles Jencks was an architectural historian and cultural theorist. He also published a series of texts related to post-modern architecture.
Postmodernism dates long before Charles Jencks started putting it into his designs. However, was completely disparate and disconnected. It was during his time when postmodern architecture started having some definition. The style also started having a set of rules and became the center of attraction. He wrote the first edition of the book 'The language of Postmodern architecture' in 1977. Very few examples of postmodern architecture existed during that time. It was his theories from the book that brought postmodernism into existence.
Charles Jencks along with his wife started a charitable organization to design cancer care centers around the World. Today 24 such centers stand in different places, all of them designed under postmodernism.
7. ALDO ROSSI
Aldo Rossi once said, "I can't be a Postmodern, as I have never been Modern". However, with time, his works started having bold colors and forms. He also started experimenting with historical detailing. The first building he built under postmodern architecture was the San Cataldo Cemetery in Modena. It also became a turning point in his career. This building was the winning design in the competition as well.
Other than being an architect, he was also a writer. He even made drawings and paintings, along with designing furniture.
8. TERRY FARRELL
Very few architects accepted the tag of postmodern architects. However, Terry Farrell was one of them. He also started experimenting with post-modern architecture just like other architects. However, he approached it differently. He believed modernism restricted many things which were possible in postmodernism. Farrell started loving this style as he could experiment. He once said, in modern architecture buildings can't have a pitched roof; it has to be a flat roof. He believed post-modern architecture was a new start to his career. Obviously, with 15 years of experience in knowing how to get things done.
9. CESAR PELLI
Cesar Pelli is known to design some of the tallest buildings in the world. Petronas Tower and Salesforce Tower are a few of them. His idea was to choose the form of the building that was suitable for the present and also connected to the past. Pelli's idea is clearly visible in his postmodern buildings. His works had a blend of traditional, contemporary, and newly invented forms. His post-modern skyscrapers had classical columns and non-conventional ledges. These were considered pretty unusual for a skyscraper.
His buildings had a huge asset of the past and were an example for the upcoming generation.
10. JAMES STIRLING
First and lasts are always memorable and have a special place in our hearts. The same stand here! The last project of the postmodern era was 'No 1 Poultry'. It was designed by James Stirling which was completed in 1997.
James Stirling's post-modern work had a classical and medieval touch. He thought of bringing the past into the present. He implemented it by reinterpreting the past and reworking those elements.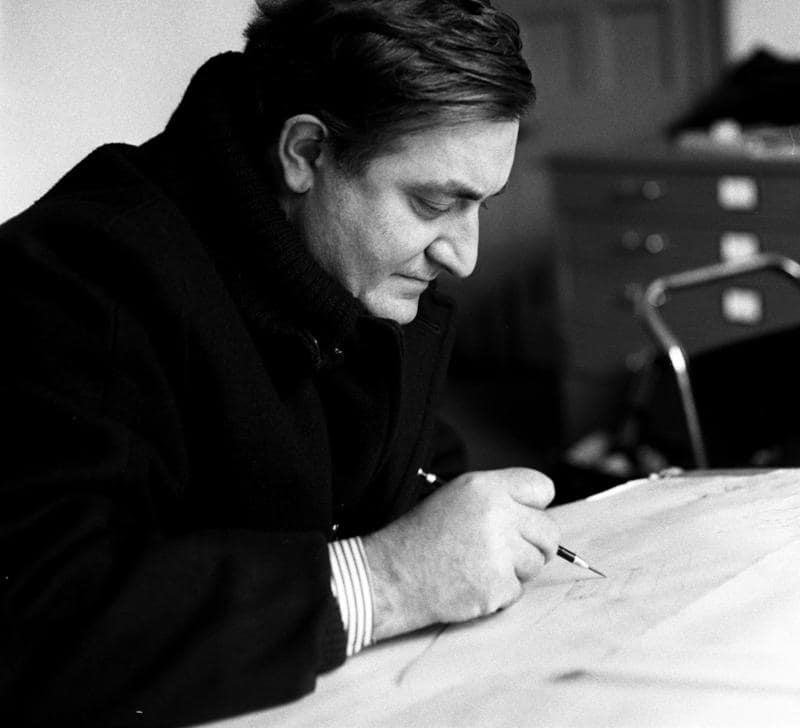 James Stirling evolved a playful variant of postmodern architecture. He used unconventional building axes, complex geometric shapes, and bright-colored decorative elements in his designs.
His designs were radical in which spaces revolved around each other. It formed a sort of connection rather than a linear approach. It is good to have his last work fall under postmodernism.
The postmodern architecture followed the historical era after a long break due to modern architecture. Every Architect tried to follow that. However, due to unique approaches, none of their buildings had similarities. All of them were able to leave their traces in the postmodern style.