The Modernist Archives: 10 legendary modern architects
With the beginning of the 20th century, began a new perception of aesthetics.  As a result, aesthetics of a building was no longer limited to use of decorative architectural features, relief work, carvings and corbellings. Thus, ornamentation in architecture was replaced by a new school of thoughts, 'Modernism'. This was based on embracing the idea of 'form follows function'. Modernist architecture induced use of more uniform and minimal materials like glass and steel. With this change in thought process, came in a change in the way buildings were perceived around the world. Everyone had the aspiration to be 'modern' and thus this deeply influenced the architectural style and spatial quality in those days.
Influence of modernist architecture
Modernist architecture became dominant after World War II. Post-war when every country around the globe was in the process of recovery, the idea of establishing the values of the nation came up. Everyone around the globe wanted to now reappear as stronger than before and perhaps 'modern'. Modernism became the ultimate solution to establish the idea of a 'new' beginning. Architecture as a whole was done with being visually 'massy'. The minimalist design was the new 'classy' approach that everyone aspired to have. Hence, this paved a way for a lot of modern architects as well as modernist buildings.
Modernism in architecture was quite blown out of proportion. Monotonous glass and steel buildings were seen everywhere. Soon this became a trend to erect glass towers everywhere just to establish ourselves as developed and modern. But there are some architects who were successful in channelizing this thought process of modernism in the right direction.  These modern architects eventually gave us icons of modernism that are worth mentioning even today. Let us have a look at these modernist's and their works of glory.
Walter Gropius
Walter Gropius is one of the pioneers of Modernism in architecture. Buildings by Gropius are considered as the living examples of modernism. He rose to fame with the ideation of The Bauhaus. Another of his notable projects is Fagus Werk Factory. His designs were evidence of the 'new' thinking. Gropius designed structures in steel and glass with large windows. This idea of clean and minimal facades drawing light from exterior to the interior was perhaps a new style in those times.
Notable Projects: Bauhaus School Building, Konsum Buiding, Dessau Employment office, Dammerstock Housing Estate, Glassworks Amberg.
Key Learnings: Breaking away the monotony with minimalism and making apt use of day lighting.
Alvar Alto
Alvar Alto was referred to as the 'Finnish Icon' was famous for the expression of his modernist thoughts through forms and details. Alto was a known name for being the successful architect, Finnish city planner and furniture designer as well. Any work on Modernist architecture would be incomplete without the mention of Alvar Alto. His ideology has been very well reflected in each of his works – right from the buildings to the furniture's he designed. In spite of having a modernist approach, he is also considered as one among those who paid importance to critical regionalism in architecture. Alto can be best described as the one who was able to maintain the balance between global modernism and regional significance in architecture.
Notable Projects: House of Culture, Helsinki, Cultural Center Wolfsburg, Paimio chair, Finlandia Hall.
Key Learnings: Exploring modernism with unconventional and local materials, Taking Functionality into consideration.
Le Corbusier
Le Corbusier was the one who gave Independent India a modern outlook in Architecture. His works are celebrated in the city of Chandigarh, India. Moreover, his manifesto of Five points of Architecture and the Modular man has become the ultimate source of modern architecture style. His works showcase the functionality n design and incorporation of rigorous geometrical forms.
Notable Projects: Villa savoye, The palace of Assembly- Chandigarh, The national Museum of Western Art – Tokyo
Key Learnings: Use of forms and passive techniques in an aesthetic way; potential of concrete in design.
Oscar Neimeyer
Niemeyer is known for the advent of aesthetic possibilities out of reinforced concrete. He gave us Modernist buildings having abstract forms, unconventional materials and bold ideologies, thus defining a new style of Architecture – 'Modernism' in the 20th and early 21st centuries. Considered to be one of the gems in the architectural history of Brazil, Oscar Niemeyer has left back around more than 500 projects across parts of America, Africa and Europe.
All of these projects differ in context to their location, style and requirement, except one thing that remains constant in all of these projects and that is a complex thought process.
Notable Projects: Oscar Niemeyer Museum. The ministry of Education & health – Brazil, Copan Buiding.
Key Learnings: Use of concrete and abstract forms in design.
I M PEI
I M Pei had designed the buildings that were 'timeless'. His buildings had a typical feature of clean and sharp-edged geometries. Pei designed buildings with monumental aspirations. Each of his structure can be attributed to an iconic identity. He was of the opinion that ideas and professional architectural practice could never be integrated and he chooses to indulge in ideas more. This is probably why each of his buildings has a strong thoughtful process of depiction.
Notable Projects: Louvre Paris, Suzhou Museum, Milo Museum, Museum of Islamic Art.
Key Learnings: Importance of ideation in the design process.
Philip Johnson
Philip Johnson and his modern architecture style were unique than the rest. The design of his own residence the glass house shows a path-breaking shift in the use of materials as well as the design elements. He used glass panels as walls which shows his affinity towards experimentation and minimalism. Johnson is one of the personalities in rendering the skyline of New York with a modernist touch with iconic buildings like 550 Madison Avenue and the AT &T tower. The AT&T tower though a post-modernist style of structure designed by Johnson.
Notable Projects: The glass house, 550 Madison Avenue, The Booth House, Amon Carter Musuem
Key Learnings: Experimentation with colour and textures for exteriors, organizing interior spaces for a better exterior facade.
Renzo Piano
Renzo Piano believed in the harmony of architecture and nature. With the design of the Pompidou Center, he established that superficial treatments in architecture hold no good. He was of the opinion that the services and mechanical systems are a part of architecture and displaying them on the façade he managed to put forth a new idea of 'aesthetics'. Renzo had a philosophy that it is the structure that holds the buildings, the ecology that creates an environment and the services that allow the functioning of the building. Moreover, he also said that the materials are more important since they define the mass and character of space.
Notable Projects: The Pompidu center, The shard-London, Whitney Museum of American Art, New York,
Key Learnings: Paying heed to ancillary systems of buildings, integrating forms that help in the play of light and space.
Mies van der Rohe
Mies is the most influential architect of the 20th century. He gave us the famous line 'less is more' and that is how each of his buildings has been designed to be, minimal. He worked towards creating designs that help to nullify the boundaries between the interiors and exteriors. His works reflected the use of sleek glass facades and clean and simple geometries. He belied in achieving the most with the most minimal of forms and complications.
Notable Projects: S R Crown hall, Seagram Building, Farnsworth House, Villa Tugendhat
Key Learnings: Usage of minimal and clean forms, transparency in design.
Moshe safdie
Safdie an architect and theorist has been behind the designs of the most celebrated and iconic structures of today. The Jewel Changi Airport at Singapore or the stacked structure of Habitat 67 both are products of Safdie's modern architecture style and thought process. His philosophy is that design and ultimately buildings must contribute to the communities. He believes that architecture has the power to bring in community involvement and development and hence we though our designs must harness sit in the best possible way.
Notable Projects: Habitat 67. The Jewel Changi Airport, Virasat e Khalsa, Art Science Museum- Singapore
Key Learnings: Design for communities, embracing the concept of human centred design.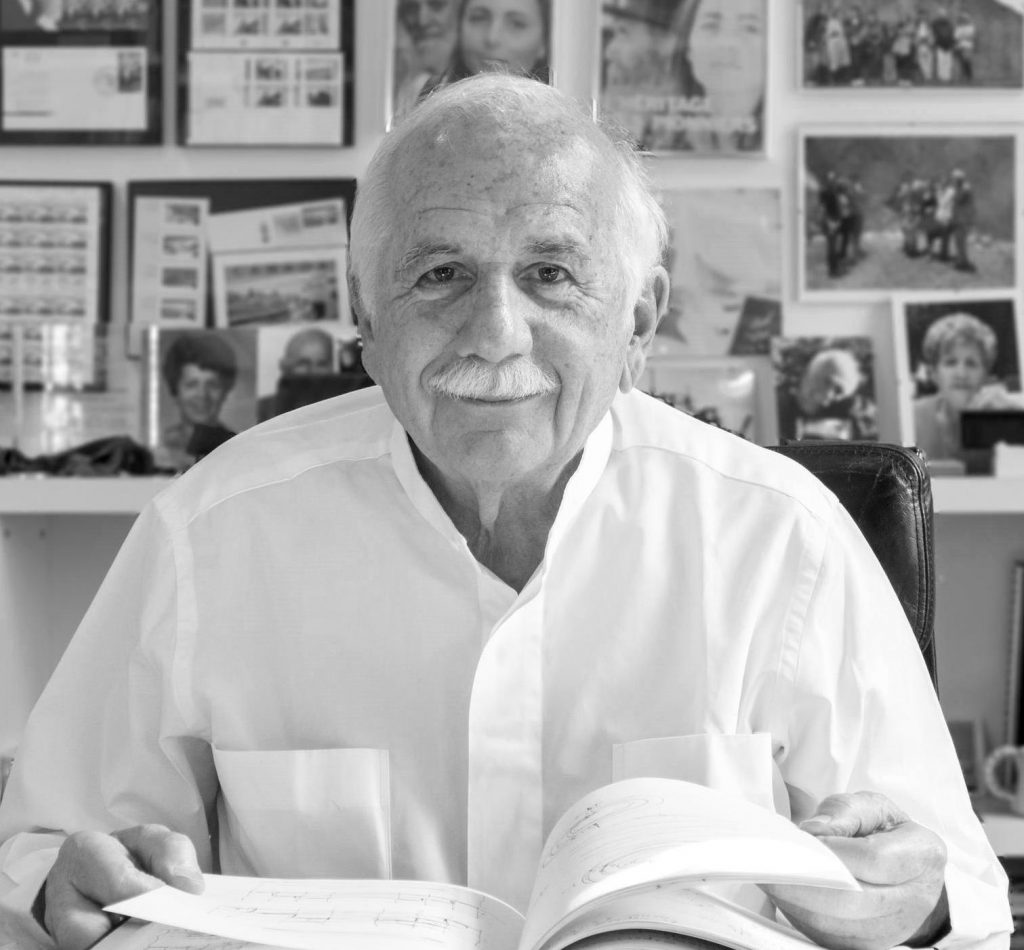 Peter Zumthor
'Uncompromising' and 'minimalist' are usually the two words used to describe Zumthor's works. His philosophy states that architecture must speak of its surroundings is quite indifferent to the idea of modernism otherwise. But Peter Zumthor manages well to integrate these ideas into modernism. Perter's idea of modernist architecture speaks more about the 'attention to place' of the buildings and the usage of materials. All his structures have an association with regional and cultural identities and are yet very minimalistic and clean in terms of forms and texture.
Notable Projects: Kolumba Musuem, 7132 Hotel, Bruder klaus kapelle, Kunsthaus Bregenz
Key Learnings: Paying attention to the atmosphere and the ecology that the building would create rather than focusing on the forms of construction.