Organic Architecture: 'A sensible process with a purpose'
Earlier, in many corners of the world, structures were made of mud. Mud buildings are similar to the human body. As the mud walls are porous, which helps them breathe like our skin. Eventually, the start and end of mud structures were from & into Nature.
Also, we find traces of nature and natural forms in the ancient Greek and Roman architecture. The use of natural materials or depiction of nature in a structure or architectural elements has been witness prominently.
We know how a potter carefully shapes the earth into pots of different sizes and shapes based on their usage, giving them a soul of its own. Same way, in the 20th century, some of the architects thought of presenting architecture that correlate form and function, blends in coherence with its natural surrounding.
"Architecture where harmony is created between human habitat and its surrounding."
Organic Architecture Definition:
So exactly what is Organic Architecture Style? "A philosophy of architectural design, emerging in the early 20th cent., asserting that in structure and appearance a building should be based on organic forms and should harmonize with its natural environment." —"Dictionary of Architecture and Construction"
The term organic architecture found its prominence in the year 1908 when Frank Lloyd Wright, an American architect used it to describe his design philosophy. The emergence of organic architecture by Wright was in response to the philosophy followed by his mentor architect, Louis Sullivan.
Louis Sullivan was the first one to introduce organic architecture in his belief of "form follows function" which was later questioned by F.L Wright saying that "form and function are one."
Characteristic Features of Organic Architecture Buildings:
Organic Architecture, buildings are not about uncanny forms or curved or straight lines, it is about the relationship with the surrounding, the soil from where it will rise.
It is about the people – client or the user, and their culture.
It is about developing the connection between the interior and the exterior.
Fluidity in organic structures is frequently seen in modern structures as it is believed that it helps in achieving surrealism.
Linear geometry and other geometric shapes are used minimally.
"Organic architecture seeks superior sense of use and a finer sense of comfort, expresses in organic simplicity." – "Frank Lloyd Wright"
Organic Architecture buildings have the below-mentioned features:
Shelter: A building when erected, should provide a sense of security. It should be an embodiment of the human spirit.
Simplicity: Organic architecture is simple due to its clear planning. Simplicity is addressed in terms of internal planning.
Nature: Organic architecture does not imitate nature. Rather, it focuses on using natural material, the site concerning the surroundings, and the people. Its main objective is to create no harm to nature.
Building and Site: The site helps the building grow naturally, which in turn enhances the beauty of the site, once it blends with the ground.
Language: Patterns and forms of buildings create a different language that holds the attention of the people.
Ornamentation: These are an integral part of the building as they provide depth to the overall design.
Tranquillity: A sense of openness in terms of thoughts, a peaceful atmosphere, and a musical relationship between the building, and the landscape is the centre of organic architecture.
Mechanical components and furniture: Mechanical components like light fixtures, appliances, plumbing are also a part of space and it should be considered as part of the design.
All furniture should be a built-in part of the space to achieve a seamless design.
Architects Who Showcased Organic Architecture Style Through Their Design
After studying nature, he concluded that form always follows function.
Moreover, he made this as his main design philosophy.
Also, he believed that a building's essential nature could only be expressed through façade composition and organic ornamentations.
His works: Prudential (Guaranty) Building, Bayard-Condict Building, etc.
Rudolf Steiner (1861-1925)
He introduced the principle of 'metamorphosis' in architecture.
This enabled him to express development processes of nature, culture and human consciousness through his work.
He derived inspiration from nature and natural forms.
His works: Rudolf Steiner's Goetheanum, Boiler House, etc.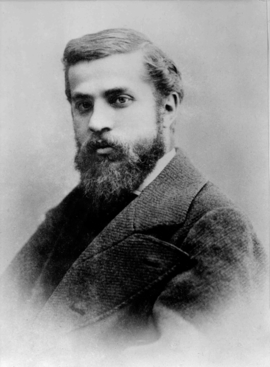 Antoni Gaudi (1852-1926)
He was the first architect to express himself in sculptural form.
He also developed a natural geometry in double-curved surfaces which he applied in the church of the Sagrada Familia.
His works: Casa Mila, Casa Batlo, Church of Colonia Guell, and many more, along with the most legendary, La Sagrada Familia.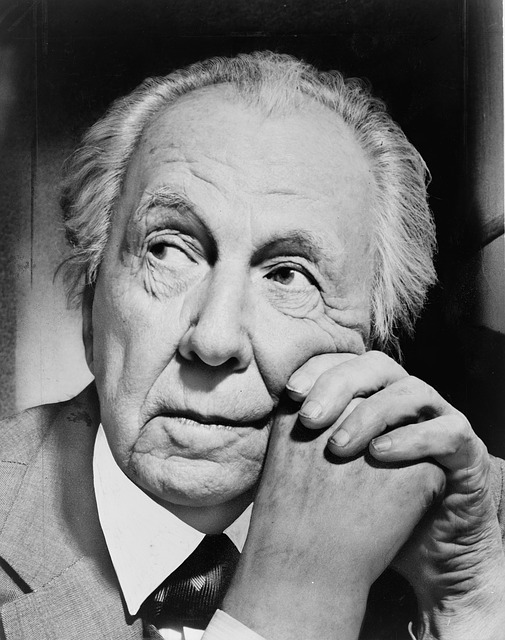 Frank Lloyd Wright (1869-1959)
He gave direction to organic architecture.
He expanded this concept and added other elements that should be focused while designing.
His work: Falling water, Taliesin in Spring Green in Wisconsin, Taliesin West in Arizona, etc.
Frank Lloyd Wright believed that architecture is more a way of living rather than just a tangible thing. Also, he was certain of one thing that a building should grow naturally from its environment.
He was not in favor of following a style. Organic Architecture by Frank Lloyd Wright was not a style. Moreover, it was indigenous architecture, where design grows from inside to outside.
Let's study some of the structures to get a distinct idea about organic architecture style.
Organic Architecture Examples:
Of The Hill – Frank Lloyd's Falling Water
Lloyd said that the relation of a building to its site is better expressed as "of the hill" rather than "on the hill". "Falling Waters is one of the most prominent examples of organic architecture buildings. It is a summer house for Kaufmann family built in Pennsylvania is placed in the hill right above the waterfall.
Organic architecture says that building and site should be interdependent and this is what we can see in this structure.
Instead of making the structure overpower the surrounding, F.L Wright seamlessly merged both together.
The material of the structure beautifully blends with its surroundings
He managed to create a connection between interior and exterior spaces through his design. In this house, all the rooms face natural surroundings.
Moreover, the living room has steps that directly opens up into the water below.
Here, the form was evolved with its function using linear and rigid geometry.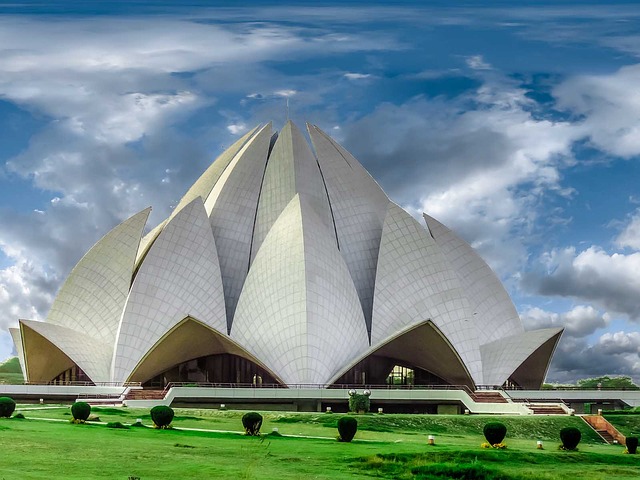 The Lotus Temple
This is one of the best Organic Architecture examples with a modernist approach. Designed by architect Fariborz Sahba – A Indian temple that was given the shape of a lotus, which is considered sacred.
The floral design was a symbol of beauty and grace which allows followers all cast and religion to worship there.
Also, instead of ornamentation and carving that is usually there in the Indian temples, light and water are used as the fundamental features.
The structure composes three ranks of nine petals each.
The first two ranks are curved inwards which acts as a support for the dome.
The third layer curves outwards to form canopies over the nine entrances.
The site development done with the help of water provides a soothing environment for the visitors.
The landscape surrounding the structure enhancing the beauty of the structure.
Here, the form was evolved using curved lines.
Whether the architecture of the structure is fluid or has straight lines, it does not matter. Organic architecture is a process of growth and changes, a design from within with cannot be repeated.
Every organic design is unique, every time the process is fresh as it flows with the dynamic forces of nature.
Every function, every inspiration was taken from nature gives birth to new ideas in the field of organic architecture.