Guide to Set up your personalized Workspace at Home
Working Trends have changed drastically over the past few years. People nowadays prefer working remotely from their home rather than the conventional 9-5 way. This trend makes it essential to have a flexible environment at home which lets you work efficiently without compromising with the comfort and functionality of office space.
So here's a step by step guide to how you can plan out your very own workspace at home right from scratch!
1. Figure out the scale of your office
The size of workspace varies with different professions. If you are a writer you would want just a small desk facing a beautiful window which allows your mind to pour out creative thoughts. Whereas if you own a start-up, you would want an entire room with multiple workstations to function efficiently. This step will help identify the exact amount of space required for your home office.
2. Make use of the forgotten spaces!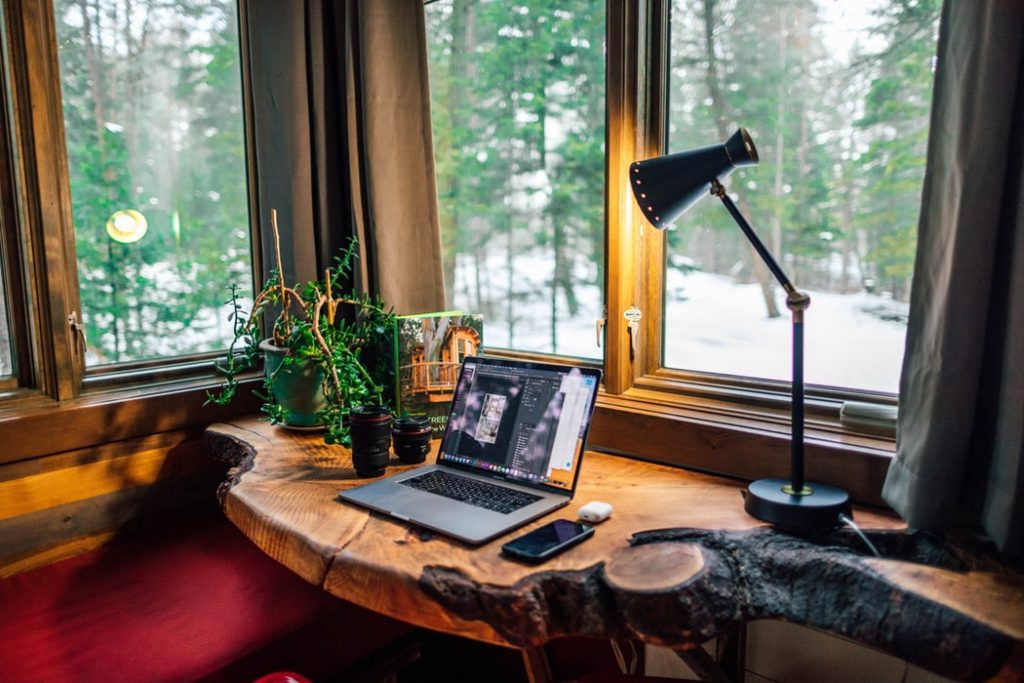 Now that you have decided the scale of your workspace, you need to find out that one perfect corner or a wall where you would set up your very own workstation. There are a few common spaces where you can plan out your workstation:
There are various spaces in every room which are left unused like the wall right beside your bed, your TV console, your sofa, or the wall next to your dining table, space under the stairs etc.
Look for any spare corners at your home because Corners are one of the best locations for any workspace. And if you can find out a corner with a window on either of the walls, that means, you've hit the jackpot!
If you are planning for multiple workstations then you need to have a spare room for it. But if you do not have a spare room, then you can think of converting some spaces such as your storeroom, study room or your walk-in closet etc.
3. Choose the right furniture!
Furniture depends upon your preferences and the amount of space available for the workstation. For this all you need is to find out the answers to the following questions:
Do you want a wall-mounted workstation or the one with legs?
What shape should your desk be?
What furniture add-on's do you want apart from the desk and chair?
Got the answers yet? If no, then here are a few examples that will help you figure it out.
If you are a little short on space then wall mounted Foldout desks are a saviour. But if you have enough space of around 3'-5' then you can easily accommodate a conventional work desk.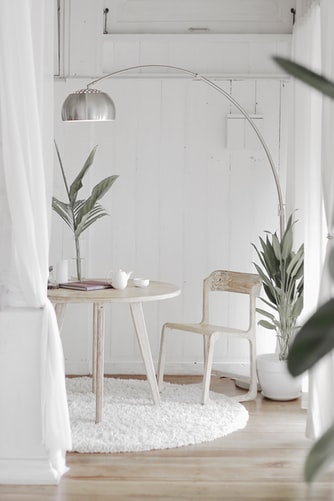 Rectangular desks are ideal for spaces where you want to place your desk facing a wall or a window. These desks also work well if you are a little short on space. While on the other hand, circular desk can be used in multiple ways, you can either use them as a workstation or use them as a serene zone where you sit, grab a book and read while sipping a cup of coffee! Circular desks work well when placed in the centre, with seating space all around.
Furniture add-ons depend upon the number of things you would want to store. Some prefer having entire full height storage next to their workstation, while some prefer having shelves or storage right above their workspace. You can also opt for workstations with inbuilt storage compartments.
4. Jazz it up with accessories!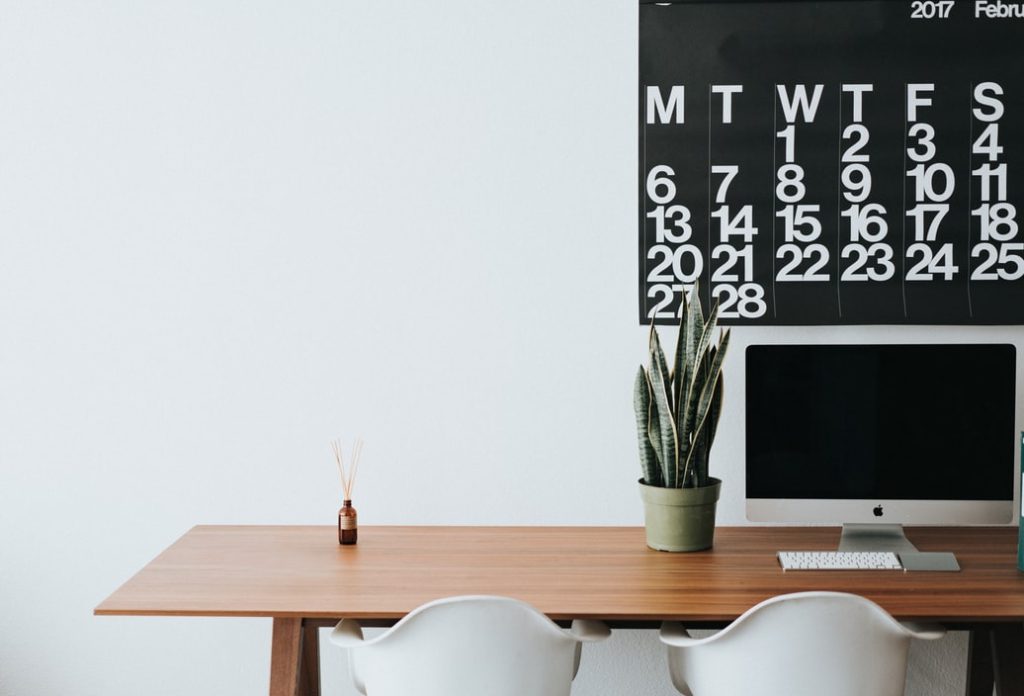 This is the part where you can play around with your creativity and give your workstation your special personalized touch. You can add a hanging plant or place a lamp on the table. If you are a designer then you can place a basket where you put in all your sheets. Some might prefer adding small shelves to the wall or a soft board to pin up all your important notes.